I took more than 7000 photos during 2013. Most of them were while I was at the football. Almost all were rubbish.
But amongst all the dross I did manage to squeeze out a few decent shots. During my holiday down time I skimmed through my efforts and pulled out the best thirty.
Here's the middle batch of ten photos, which were taken through the middle part of the year. Each photo comes with a little story that helps define my 2013 season.
[Click on the photos to view at full size.]
11. Drive-by: Melville United's Jama Boss looks like he's been the victim of a beachside drive-by shooting in his team's nondescript Chatham Cup third round match at Hibiscus Coast. Boss' attacker was sent off and Melville made it through to the next round. At the time no-one at Stanmore Bay would have picked Melville to make it to the semi-finals.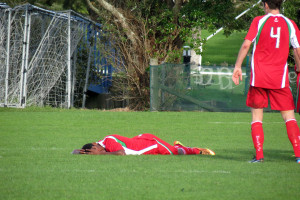 12. Futsal fun: Futsal came to Tauranga in June when the Futsal Whites (seriously…) played the WaiBOP national futsal league side. I had the best view in the house at the ASB Arena.
13. No more!: the WaiBOP Federation League Division 1 match between Old Blues and AFC Fury was a feisty old encounter. It saw one of the most incredible finishes…and I caught it on film.
14. Enter the Matrix: another shot from a WaiBOP Federation League Division 1 match – this one was Tauranga v Matamata Swifts. My timing couldn't have been any better.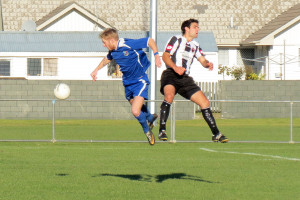 15. Good air: this is one of my favourite action shots from the 2013 season. It came from the NRFL Premier Division match between Birkenhead United and Onehunga Sports, which was the first game of my triple header on that particular afternoon/evening.
16. Eye in the sky: My wife and I visited Melbourne in mid-July and took a trip up to the Eureka Skydeck.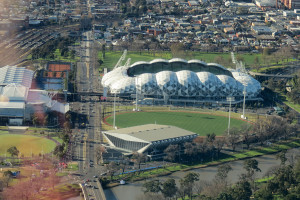 17. So close: Beetham Park in Hamilton was supposed to be WaiBOP United's home ground for the 2013/14 ASB Premiership season. Thankfully we (WaiBOP Football) changed our minds at the last moment. We dodged a bullet.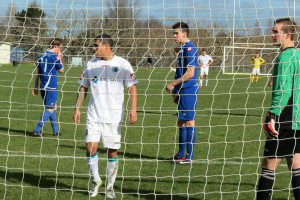 18. Up for the cup: Melville United's run to the Chatham Cup semi-finals caught the local (read South Hamilton) footballing imagination. Their win over Birkenhead United was epic and Matamata's Scott Hilliar was one of the star performers.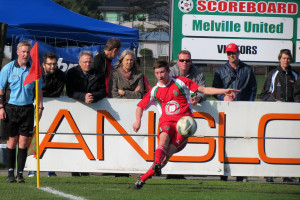 19. Silverware: and this is what they were playing for – the Chatham Cup in unfamiliar surroundings.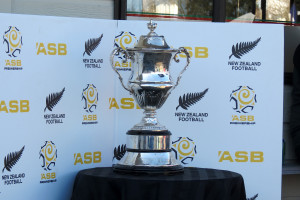 20. Marko: during August I carried a mannequin, who we named Marko, around the WaiBOP region as part of the build-up to WaiBOP United's first ASB Premiership season. It was supposedly part of the launch of the team's new kit but as it turned out the kit was actually changed late on for something less than five years old.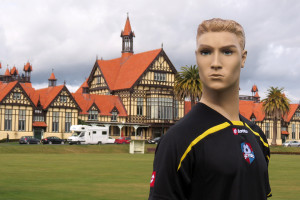 Click here for part 1. Click here for part 3.